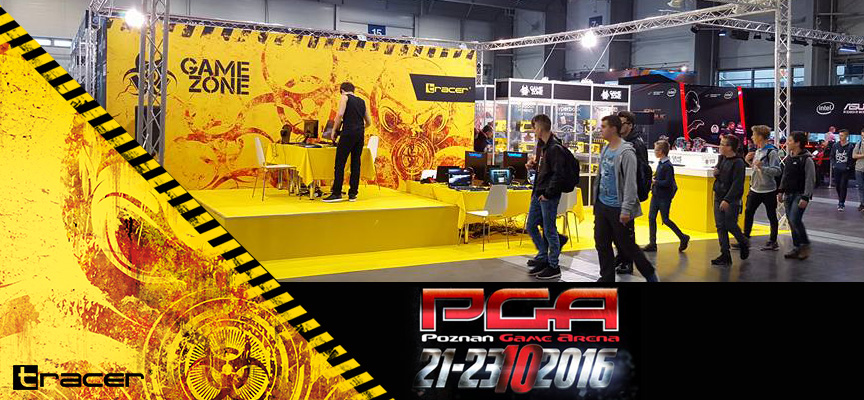 Aktualności
Tracer's GAMEZONE area aroused great interest – see why!
PGA 2016 is already behind us ...

Poland's largest gaming and multimedia entertainment trade fair could not have done without Tracer's GAMEZONE area.

SEE WHAT WAS GOING ON IN THE GAMEZONE AREA:

CS COMPETITIONS AND CONTESTS: GO AND LOL
At the TRACER GAMEZONE's gaming stations, everyone could take part in numerous 1 vs 1 Counter Strike competitions: Global Offensive and League of Legends. It was the best opportunity to check out GAME ZONE series equipment in action: Heretic headphones, Kaaos keyboard and Oblivion mouse. 

SPECIAL PRICES AND ABSOLUTE NOVELTIES!
It was also a great opportunity to purchase equipment – at our booth, you could purchase Tracer's GAMEZONE products at great prices, unavailable elsewhere!

EXPOSITION OF GAME ZONE SERIES DEMO PRODUCTS
A photo or a glance through the glass showcase is usually not enough to assess whether the product is comfortable and sturdy. That's why we prepared an exposition of key Tracer GAMEZONE products, so that everyone could touch and try them on their own.