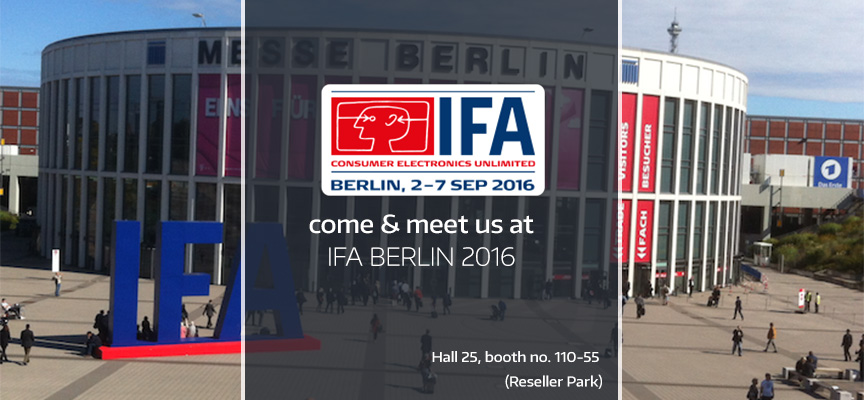 Aktualności
IFA (International Consumer Electronics and Household Equipment Trade Show) is the world's largest electronics fair. It is an ideal place to see the news and novelties in the sector. Of course the fairs are accompanied by a number of events. So Tracer had to be there.

For 5 days the electronics manufacturers presented their offers. We did everything in our power for the Tracer stand to encourage a longer visit.

The IFA visitors could see that our offer has incorporated the latest technical solutions – the Tracer labelled products are bound to serve their users reliably for many years. A unique design ensures convenience and pleasure of use regardless of whether it is at the office for work or at home for gaming.